Nasa's Direction 2010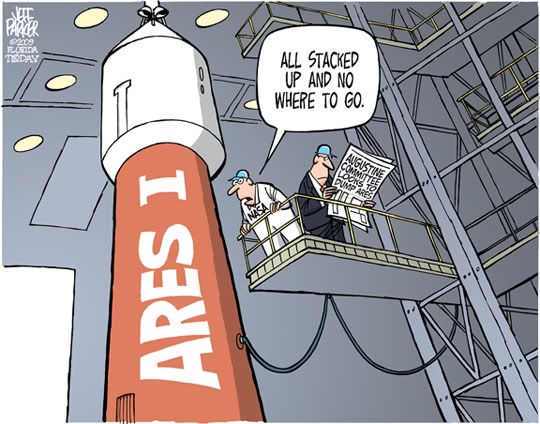 NASA's annual budget announcements are always an easy target for the public and media. This is due its open nature of communication and very public purpose. Last month however, the 2010 announcement has become ground of particularly heated debates and general disapproval.
Obama administration proposed to axe manned flight (exit space shuttle, constellation project, moon plans) until commercial space flight and research is mature enough to sustain an affordable (Mars?) mission again. Much money goes therefore to research only.
However, congress and the Senate don't buy this "flexible" plan. Many jobs are lost, no definite planning is made and reliance on foreign countries and an immature space industry give great worries. The plan has been send back. Change has come, but where is it eventually going? Check more for some highlighted discussions of the senate and congres.

What goal is set?

Failure to communicate with the public

The full time hearings of congress, senate and public release are online.