NSA CTO with commercial conflict of interest "under review"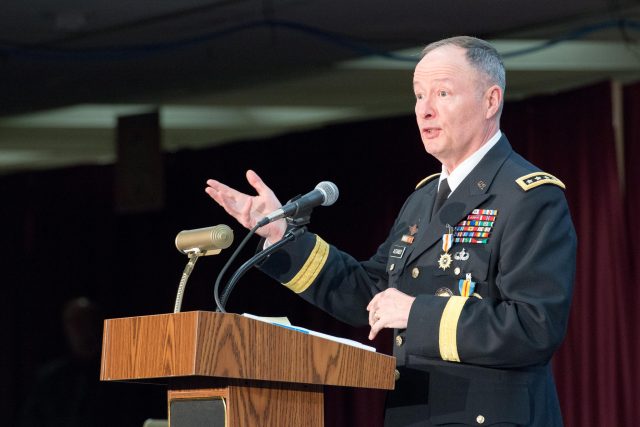 Former National Security Agency (NSA) director Keith Alexander
The National Security Agency is now conducting an internal investigation of a top official's part-time work for a private cybersecurity firm, according to Reuters. That company, IronNet Cybersecurity, was founded by Keith Alexander. Alexander served as the head of the spy agency from August 2005 until March 2014. Former NSA director had thousands personally invested in obscure tech firms.
"No conflicts appear to exist" among Keith Alexander's investments. Alexander repeatedly made the public case that the American public is at "greater risk" from a terrorist attack in the wake of the Snowden disclosures. Statements such as those could have a positive impact on the companies he was invested in, which could have eventually helped his personal bottom line. Keith Alexander, the founder of IronNet Cybersecurity, served as the director of the NSA for nearly a decade.
The Fear industry is apparently not afraid to push people in high places.